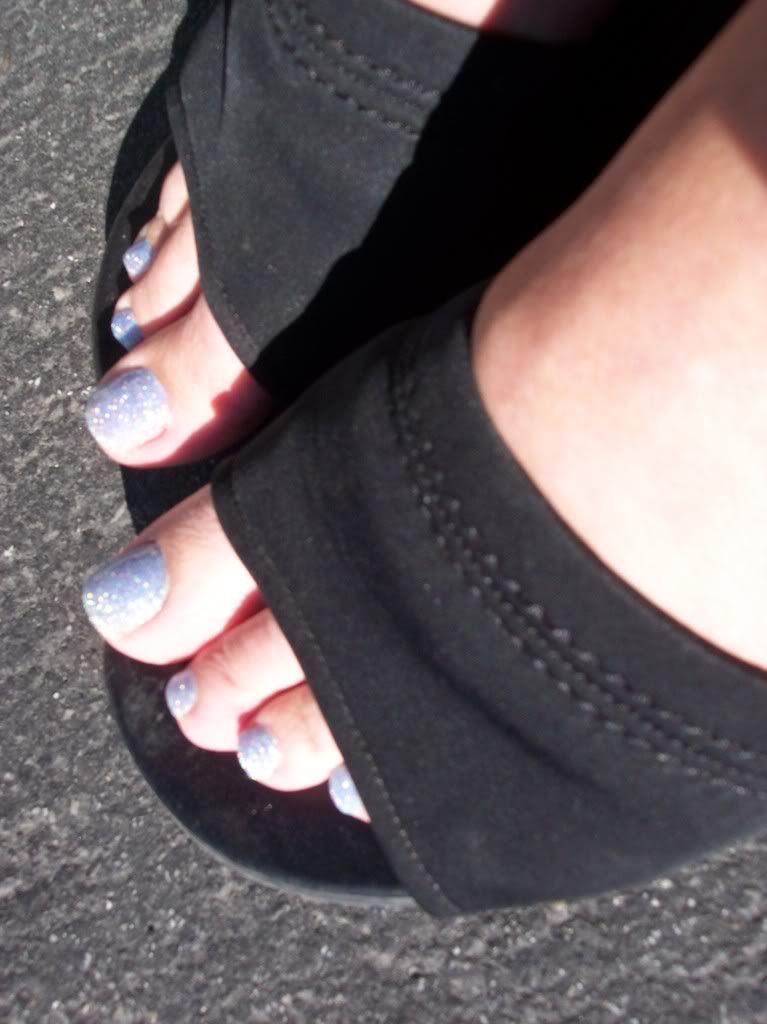 In Lehi, a brand new Salon and Spa has opened up - I'm so excited! I am quite the girlie girl and love to be pampered. It's called
Journey's End Salon and Spa
and I love it! Last Saturday, my husband and I enjoyed the most relaxing couples massage! First they start off with a foot soak with creams and rose petals, followed by an hour-long relaxing massage. Aaaaaahhhhhh! It was such a special treat for us and a nice way to spend some time together.
Later that same day, I got to get my toes done there too. I got sparkle toes (that's really what they're called) and I love them! I usually go for the pinks or reds on my toes, but this time I chose a color called Punk Rock - a walk on the wild side for me. The picture doesn't show it very well, but they really sparkle and at times they look purple, or blue, or turquoise. I think they are very pretty.
Hmmmm, what can I get pampered with next...........................